ND Dawn was released in 2020 as the first field pea released by NDSU by the North Dakota Agricultural Experiment Station. The North Dakota Crop Improvement and Seed Association (NDCISA) has rights to production and distribution of seed. ND Dawn was derived from DS Admiral x PS0010836. DS Admiral is the industry standard for yellow pea and being used as a 'check' variety at many agriculture experiment stations. PS0010836 is a smooth yellow pea germplasm known for its large seed size.
Based on 2015-2017 data comprised of 18 nurseries (Table 1-4), ND Dawn has high yield potential in ND environment. ND Dawn has seed yield (2,536.8 lb/a) not significantly different from standard cultivars, Agassiz, Copper and Admiral, and outperforms other cultivars such as CDC Golden, Striker, and Aragorn (Table 1). It has early maturity (about 95 days), favorable in ND growing conditions, is tolerant to lodging and has a good standability.
Similar to DS Admiral, ND Dawn produces a very uniform round seed processors can pick out from any other variety. Seed size for ND Dawn is similar to Navarro (large yellow pea) and a bit larger than a medium yellow check cultivar, Agassiz (Table 5). It has total protein content of (24.1%) which is ideal for processors to get premium price for high-protein peas.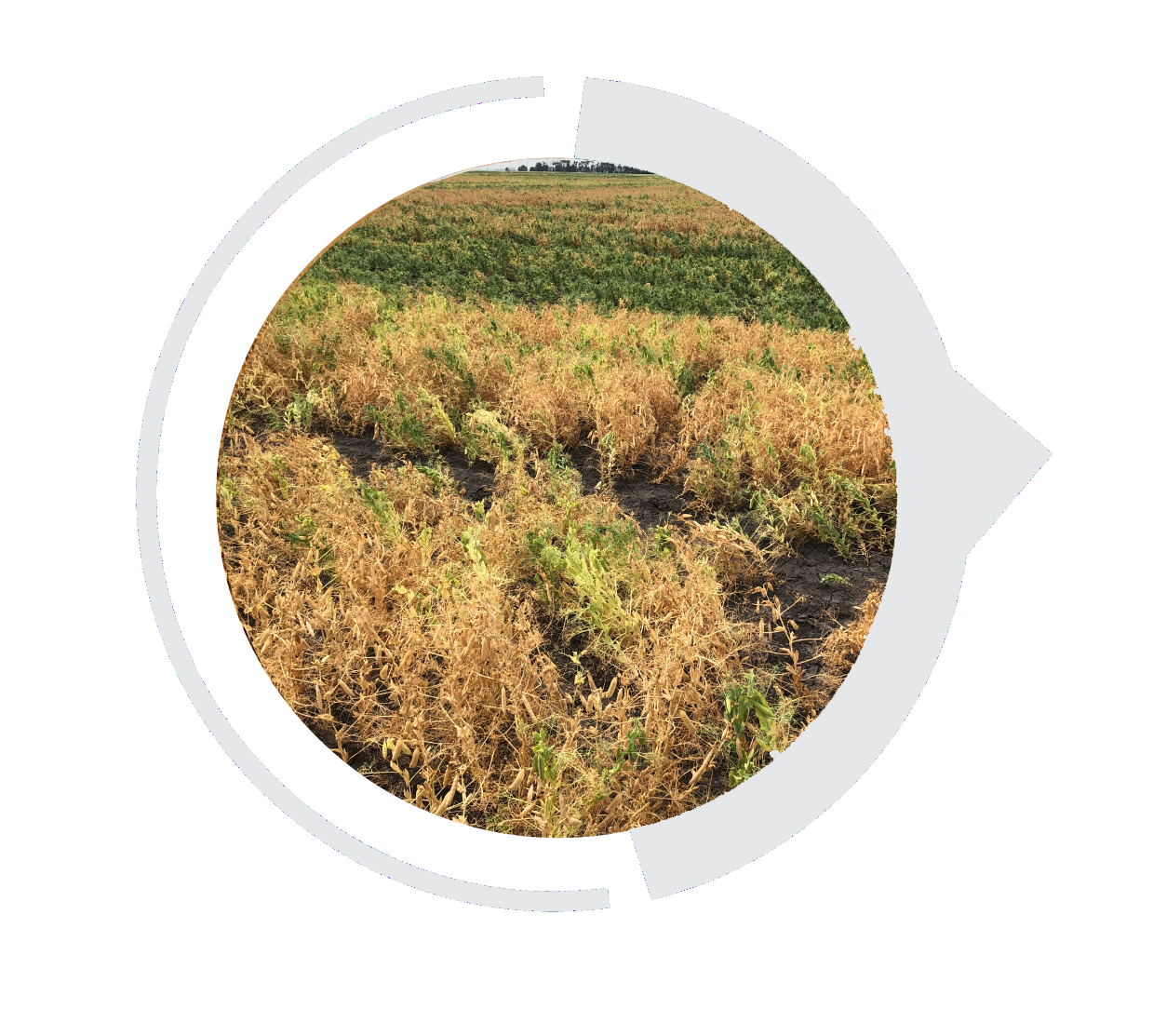 Unauthorized Propagation Prohibited | PVPA 1994 – U.S. Protected Variety | To be sold by variety name only as a class of certified seed | Licensed in the U.S. to NDCISA | A research fee applies to this variety